Lennox Ductless Air Conditioning Installation In Nesquehoning, PA
It may not seem like it right now, but the warm summer weather and the humidity that comes along with it are right around the corner. The Hanahan family knew how hot and humid their home gets in the middle of a blistering summer. They decided to take matters into their own hands and do something to solve the problem before the summer rolls around in a few months.
Nesquehoning, PA might not be synonymous with humidity, but it's surprising just how humid a home can get in the middle of late July and August. This family didn't want to go through the brutal heat without proper air conditioning, so they contacted R.F. Ohl to help them get their air conditioning situation up to snuff.
Our expert HVAC technician, Matt Miller, visited their home in Nesquehoning, PA, and took a look around. He determined that the best course of action was to install a ductless AC system because it's the best and most effective way to cool down a home when the heat is too much to bear.
Matt Miller recommended an immediate course of action. In his proposal, he recommended going with a Lennox ductless system with a mini-split heat pump and 4 wall mounts placed strategically throughout the home. Keep reading to explore more on this ductless air conditioner installation Nesquehoning PA.
---
Problem: The Hanahan family didn't have air-conditioning in their Nesquehoning, PA home. It gets incredibly humid in their house during the summer. They needed to correct this problem before the heat and humidity kicked in in the upcoming months.
Solution: The homeowner called R.F. Ohl and requested a consultation. Expert HVAC technician Matt Miller visited their property, assessed the situation, and recommended installing a Lennox ductless air conditioning system.
---
Lennox MPB048S4-1P Mini-Split Heat Pump Overview
Digital inverter for motor speed adjustments
Accurate heating and cooling load sensing for economic operation
Flawless inverter operation to create a comfortable and quiet environment
Wall-mounted thermostat or wireless remote control available
Air temperature measurements signal ductless system to it automatically adjust cooling or heating mechanism
5-year limited warranty on covered components
7-year limited warranty on the compressor
Lennox MWMA009S4-3P Multi-Zone Wall Mount Overview
Delayed fan operation prevents cold air of discharge while in heating mode
LED readout on mounted wall unit displays status, maintenance codes, and service reminders
Auto-restart function restores previous settings if the unit is restarted for any reason
Indoor unit cooling override button forces the system into cooling or auto mode
Gas and liquid flare fittings secure quickly to piping
Refrigerant line connection consists of multi-refrigerant outlet
Low, medium, and high three-speed fan
4 Benefits of Owning A Ductless Mini Split System In Nesquehoning, PA
On average, a ductless mini-split system can last the homeowner as long as 15-20 years if properly maintained based on the overall expected shelf-life. But it can last even longer in many cases with proper care and regular yearly maintenance. so, it's in the homeowners best interest to keep their mini split system in tip-top shape and our company is ready to help.
Please contact R.F. Ohl immediately to sign up for an annual maintenance contract.
Still not convinced this is the best option for a home? Keep reading to learn about 5 amazing benefits of owning a ductless mini-split system right now.
1. HVAC Zoning Flexibility
Flexibility is the name of the game when it comes to cooling and heating a home. It doesn't get more flexible than having the option to put multiple zones spaced out throughout the residents to keep all sections of the home cool or warm at any given time.
Do you know the biggest benefit of zone flexibility? Each one has its own thermostat, so the temperature can be adjusted to be warmer or colder depending on the comfort level in that particular area of the home.
2. Easier Installation Than Other Options
To install central air conditioning in the home, It's a much more detailed process because you also need to install the necessary amount of ductwork throughout the home. it's not completely complicated or beyond the realm of possibility, but it's certainly not as easy as installing a ductless mini-split system.
In this case, it's also a lot faster as well. It will only takeThe technicians a few hours to install everything including the heat pump and the individual wall mount zones.This is perfect for homeowners looking to install an effective heating and air conditioning solution without too many interruptions to their day-to-day life.
3. Environmentally Friendly
Homeowners often fail to recognize the environmental benefits of installing a ductless mini-split system for air conditioning and heating purposes. For starters, most of the best models are energy efficient and environmentally friendly. It's also possible to turn off air conditioning or heat in a particular zone if it isn't being used, which requires much less energy at any given time.
4. Versatility Is The Name Of The Game
Homeowners commonly believed that they must install Each unit on the wall of their home, but nothing could be further from the truth. It's more than possible to install the heads on the floor or ceiling if this is required.
This flexibility provides homeowners with a tremendous amount of versatility. Plus, it makes it easier to choose the best possible place to locate the zone heating and cooling units in the best possible location throughout the residence.
Typically, homeowners love having extra options. And the versatility of mini-split systems provides options galore.
Get in touch with R. F. Ohl to install a ductless mini-split system or sign up for an annual maintenance contract.
Ductless Mini-Split System Upgrade Considerations
Ductless System Warranty – Lennox provides its customers with an excellent warranty for their ductless mini-split system parts. They have a five-year limited warranty on covered components and a seven-year limited warranty on the compressor.
Reliability Of Ductless HVAC – choosing a reliable product makes the most sense when investing in a new mini-split system for a home. A reliable product will last longer, work more efficiently, and reach its maximum life expectancy better than unreliable products.
Ductless Brand Reputation – the name Lennox is synonymous with high-quality HVAC products. They've spent years making sure people feel perfectly comfortable in their homes with cleaner, drier, warmer, and cooler air.
Ductless Installation Contractor – R.F. Ohl is a highly respected contractor in Nesquehoning, PA, and the surrounding area. Only do business with trustworthy contractors with impeccable reputations just like the one our business maintains.
Call R.F. Ohl For Your Home Comfort Requirements
R.F. Ohl offers superior HVAC services in the Poconos and the Lehigh Valley, Pennsylvania. We have professionally certified and highly skilled technicians for all your heating and cooling service needs, including maintenance, replacements, repairs, indoor air quality solutions, installations, and more. All of our trained, experienced, and knowledgeable techs can service any HVAC make and model correctly.
Our company offers the most competitive HVAC service prices in the area. We can recommend the best HVAC replacement system that fits your home's needs and budget. All our services prioritize your comfort, energy efficiency, safety, indoor air quality, and more at all times. Book an appointment and call R.F. Ohl today for a free, in-home estimate.
Click here to contact us today or give us a call at (610) 377-1098 if you have any questions.
Check Out Our Reviews In Nesquehoning PA:
Local Reviews
for Nesquehoning, PA
R.F. Ohl
Rated
4.9
out of 5 stars based on
29
customer reviews
---
Excellent service!!
Margret

-

Nesquehoning

,

PA

18240



Glen Keiper was very professional and made sure everything was working properly and to my satisfaction..
---
Excellent Service!
Megan

-

Nesquehoning

,

PA

18240



Mike was very friendly and thorough.
---
Great tech, awful customer service
Kathy

-

Nesquehoning

,

PA

18240



The techs were great. They were professional, informative, and efficient. Making the appointment was difficult, even though we have been long time customers, the only thing that seemed to matter was if we were looking to purchase a service plan. We had one, and it wasn't connected to our account. It took over 6 weeks to get an appointment, even though my Bryant system was giving us a call for service prompt. I felt like we were an inconvenience when calling. I recognize everyone is short handed right now, and so many customers are difficult and rude. There was still no reason this experience was so frustrating Again though, techs were wonderful
---
Knowledgeable
Jim

-

Nesquehoning

,

PA

18240



Great service, pricy tho!
---
George was great
Megan

-

Nesquehoning

,

PA

18240



Phone system is challenging w all calls going to call service first. Maybe make the phone triage system a bit easier
---
George did an outstanding job servicing my gas stove!
Scott

-

Nesquehoning

,

PA

18240



Very knowledgeable about servicing my stove and letting me know what other parts in need.
---
Great service
John

-

Nesquehoning

,

PA

18240



Shawn was very efficient and professional..
---
Great service
Kathleen

-

Nesquehoning

,

PA

18240



---
Great service
Kathleen

-

Nesquehoning

,

PA

18240



---
Great Service, very professional
James

-

Nesquehoning

,

PA

18240



George, is a true professional who provided great service.
---
Glenway K.
Replacing warranty parts in Mitsubishi system
Near

Deer Trail,

Nesquehoning

,

PA

18240
Mike R.
Service with Rf Ohl
Near

Lake Dr,

Nesquehoning

,

PA

18240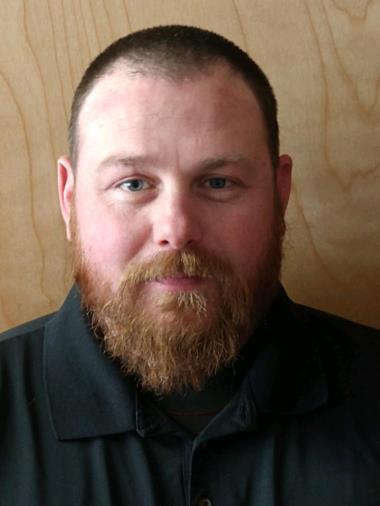 George p.
Repair ac system in nesquehoning pa
Near

W Columbus Ave,

Nesquehoning

,

PA

18240
Mike R.
5 star service today
Near

Acorn Dr,

Nesquehoning

,

PA

18240
Mike R.
5 star service on mini splits.
Near

Lake Dr,

Nesquehoning

,

PA

18240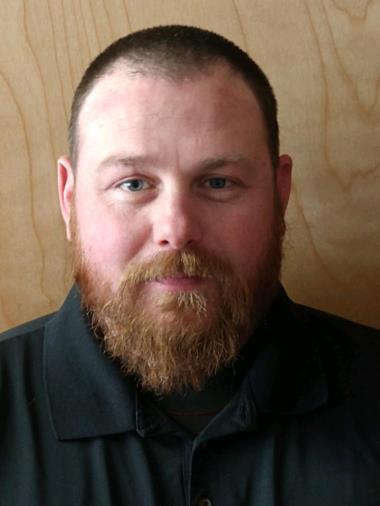 George p.
Cleaning oil boiler in nesquehoning pa
Near

W High St,

Nesquehoning

,

PA

18240
Mark M.
Generac generator maintenance in Nesquehoning
Near

Hemlock Rd,

Nesquehoning

,

PA

18240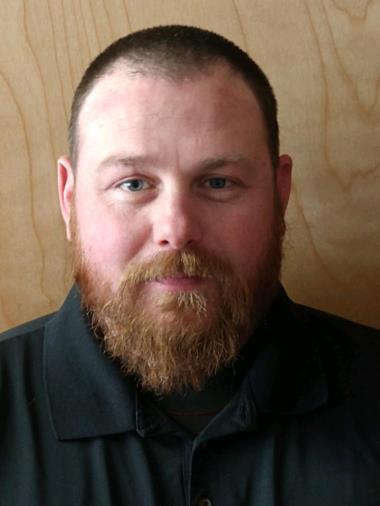 George p.
Cleaning oil boiler in lake harmony pa
Near

Azalea Rd,

Nesquehoning

,

PA

18240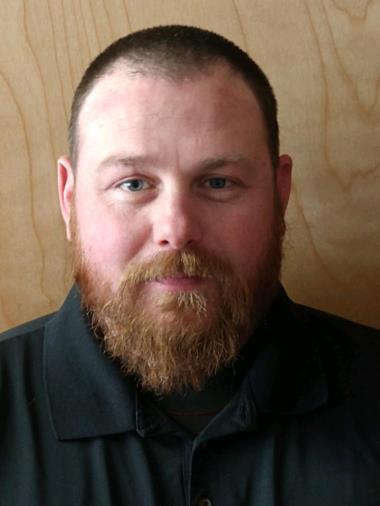 George p.
Cleaning lennox ductless system in lake Hauto nesquehoning pa
Near

Great Oaks Dr,

Nesquehoning

,

PA

18240