Dehumidifier Installation Project Pocono Pines PA
Before adding a dehumidifier, stepping into the crawl space in the Lemos home was a sweat-inducing experience, to say the least. The room would get so hot and humid that it felt like you were trapped in an oven. They were smart enough to add a dehumidifier to cut down on the humidity, but it eventually broke down and the homeowners needed our assistance.
They called R.F. Ohl to find out if we can help them with their drain pan problem. On the original dehumidifier, the drain pan broke and the water was leaking into the crawl space all over the floor. It turns out that they had a really old dehumidifier and it was impossible to find a replacement drain pan because the part isn't being mass-produced anymore.
As mentioned, the crawl space is way too hot without one, so our expert technician Matt Miller suggested a dehumidifier installation Pocono Pines PA home. As he was examining the broken drain pan on the original dehumidifier, he also noticed that the crawl space was excessively damp. This happened because the dehumidifier wasn't working up to snuff and there was an unnecessary return duct that was creating excess moisture because it was pulling air from the wrong place.
In the end, R.F. Ohl not only replaced the old dehumidifier with a new one, but we also removed the return duct to allow the new dehumidifier to cycle air through the crawl space instead.
---
Problem: The Lemos residence discovered a broken dehumidifier drain pan was leaking into their crawl space. They called R.F. Ohl and asked us to take a look to see if we can fix it.
Solution: Our specialist Matt Miller visited the Lemos home in Pocono Pines PA and assessed the situation. It turned out that he couldn't find a replacement drain pan because the model was no longer being manufactured. He suggested installing a new dehumidifier, which we did, and he removed a needless return duct to improve the way the air cycled through the crawl space.
---
Lennox Healthy Climate Dehumidifier Installation in Pocono Pines PA
It really surprised the Lemos family to learn that their crawl space was beginning to experience leaking water all over the floor. They knew that it had to be coming from the dehumidifier, but they weren't particularly certain of the problem itself.
Calling R.F. Ohl was definitely the right choice. We provided expert assistance immediately and we were available to lend a helping hand. After getting on the phone with the homeowner, we determined that it was time to pay them a visit to see what was happening ourselves.
Matt Miller visited the premises and went directly into the crawl space to diagnose the issue. He learned that the drain pan was completely cracked and broken and this was the reason why water was leaking onto the floor in the crawl space. When he attempted to find the proper replacement part, he learned that the manufacturer discontinued this product and there was no replacement available.
After discussing the situation with the homeowner, Matt and the Lemos family decided that it was best to install a brand-new dehumidifier in their home. Together, based on Matt's expert recommendation, they chose the Lennox Healthy Climate Dehumidifier as the perfect option to replace their existing broken unit.
Matt Miller put together a proposal that the Lemos family immediately agreed to. And it didn't take long for R.F. Ohl to begin the dehumidifier project that also required the team to remove an unneeded return duct from the crawl space that was causing more trouble than it was worth.
Dehumidifier Installation: Actions & Materials Used In Pocono Pines PA
Installed Lennox Healthy Climate Dehumidifier Model #HCWHD-070
Corrected the ducting to the humidifier for more efficient operation
Improved return air to the dehumidifier
Removed the unneeded return duct in the crawl space
Eliminated issues that caused the dehumidifier to run excessively
Pocono Pines PA Dehumidifier Upgrade
Matt Miller did a good job recommending the Lennox Healthy Climate Dehumidifier to the Lemos family. Lennox is synonymous with high-quality heating, air-conditioning, and HVAC products and parts. This company has been around for over 100 years and they wouldn't have lasted this long if they didn't provide top-notch products that everyone can afford.
Other well-known HVAC companies in Pocono Pines and around the globe are willing to recommend these highly crafted Lennox products as well. This company produces some of the best, most effective, affordable, and energy-efficient products in the industry right now and it doesn't seem like they'll slow down anytime soon.
At R.F. Ohl, we work diligently to exceed the expectations of our clients each and every day. We accomplish this by providing high-quality recommendations, affordable labor, and we always install the best products known to last for a long time.
And that's not all. We also offer excellent service contracts and perform maintenance and yearly checkups. This means our customers maintain their HVAC systems properly with our help because we keep them up-to-date and fix potential problems immediately before they spiral out of control.
We have a phenomenal reputation in Pocono Pines PA because we go above and beyond for our customers. Each customer becomes our #1 priority whenever we take on a new project. And our knowledge and expertise, plus years of experience, meaning our customers are satisfied and happy with our work every step of the way.
Healthy Climate Dehumidifier Expectations
On average, the typical dehumidifier usually lasts for 10-15 years. But this is only true as long as the owner takes good care of their dehumidifier and the overall system. Otherwise, the dehumidifier could eventually break down much sooner if it's neglected fairly regularly.
For the most part, customers should enter into a service contract with R.F. Ohl right away to prevent this from ever happening. We will visit your home once a year to service and perform maintenance on the dehumidifier. Plus, we'll see if any other unwanted issues are about to take place and we'll talk with you and take the necessary steps to correct these problems before they spiral out of control.
On the other hand, when homeowners take care of their dehumidifier, it's likely to last longer than average. The product could potentially last for 20-25 years or longer if it's well-kept and well-maintained.
Do what the Lemos family did and upgrade your dehumidifier today. And while you're at it, sign up for a yearly maintenance contract as well to help protect this delicate piece of equipment so that it lasts for as long as humanly possible.
The Benefits Of A Dehumidifier
Homeowners recognize the value of installing a dehumidifier in their homes for a number of different reasons. For the most part, the benefits far outweigh the expenses as you are about to learn. To discover these benefits for yourself, please continue reading.
Controlling Moisture In A Crawl Space
By leaving excess moisture in a crawl space, the homeowner is leaving their property susceptible to all kinds of unwanted conditions. The additional moisture can contribute to greater activity from pests, an unwanted amount of mold growth, and it can even cause the wood to rot in the crawl space itself.
The last thing any homeowner needs is colonization or infestation of unwanted pests. But they are often drawn to the water. So, having too much moisture in this space could act as a beacon that calls to pests and welcomes them to congregate and make a home within your crawl space.
This could also lead to a stack effect. In this unwanted scenario, the moisture will move from your crawl space and migrate toward your home's upper levels, effectively damaging your home in the process.
Improved Air Quality
According to information presented by the EPA, spending time in an indoor space with poor air quality could cause health problems and other unwanted conditions including asthma, respiratory distress, eye irritation, headaches, and allergies amongst others.
These problems develop due to an infestation of dust mites and mold. As mentioned above, pests tend to be attracted to excess moisture. It turns out that dust mites also develop in excess moisture. And this condition will also create an unwanted mold which can cause serious respiratory issues and other allergic reactions.
Effective moisture control is one of the best ways to address these particular health concerns. And a great way to improve the quality of your air is to install a proper dehumidifier to prevent the problem from getting even worse.
Lower Energy Expenses
Everyone wants to save money whenever possible. Adding a dehumidifier to your home is a great way to lower your energy costs. Many dehumidifiers, including the Lennox Healthy Climate Dehumidifiers, are Energy Star Certified. This means that it requires less energy to do its job properly, which ultimately leads to greater savings.
Plus, your current HVAC and cooling system will not need to work as hard if your dehumidifier is pulling the humidity from the air. This will reduce the need to run your cooling equipment as often, which will also cut down on your energy expenses by a wide margin.
Lennox Dehumidifier Upgrade Considerations
Long Life – when choosing a new dehumidifier for the home, it's always best to stick with a product known for having a long life. This way the homeowner knows that he or she is getting their money's worth because the product will last for many years to come.
Brand Recognition – choosing a recognizable brand is always the smart way to go when purchasing a dehumidifier. Lennox is a well-known brand for good reason because they've been around for more than 100 years. Their name is synonymous with quality craftsmanship and affordability.
Energy Efficiency – picking an energy-efficient product is always a smart choice to make as a homeowner. The less energy needed to run your dehumidifier, the less money needed to pay electric bills and other expenses throughout the years. This is a no-brainer for every homeowner.
Contractor – finding the right contractor is often a problem for homeowners looking to get expert repairs. R.F. Ohl is a trustworthy company with a great reputation in Pocono Pines PA. And it's deservedly so because we go above and beyond to take care of our customers at all times.
Call R.F. Ohl For Your Home Comfort Requirements
R.F. Ohl offers superior HVAC services in the Poconos and the Lehigh Valley, Pennsylvania. We have professionally certified and highly skilled technicians for all your heating and cooling service needs, including maintenance, replacements, repairs, indoor air quality solutions, installations, and more. All of our trained, experienced, and knowledgeable techs can service any HVAC make and model correctly.
Our company offers the most competitive HVAC service prices in the area. We can recommend the best HVAC replacement system that fits your home's needs and budget. All our services prioritize your comfort, energy efficiency, safety, indoor air quality, and more at all times. Book an appointment and call R.F. Ohl today for a free, in-home estimate.
Click here to contact us today or give us a call at (610) 377-1098 if you have any questions.
Check Out Our Reviews In Pocono Pines PA:
Local Reviews
for Pocono Pines, PA
R.F. Ohl
Rated
5.0
out of 5 stars based on
18
customer reviews
---
Great Service, Courteous Personnel
Randy

-

Pocono Pines

,

PA

18350



Servicemen were extremely thorough. Knew the equipment and explained what improvements could be made to ensure we were getting the air quality we wanted in our home.
---
Knowledgeable, professional
Richard

-

Pocono Pines

,

PA

18350



Tech was knowledgeable and stayed at least 30 minutes after doing maintenance on our furnace, to answer our questions.
---
Great experience and excellent detailed work
Tarun

-

Pocono Pines

,

PA

18350



---
Knowledgeable, Courteous, Clean!
Randy

-

Pocono Pines

,

PA

18350



---
Great service!
Susan

-

Pocono Pines

,

PA

18350



---
Great service
Joan

-

Pocono Pines

,

PA

18350



Arrived on time, very professional, customer friendly and thorough.
---
happy with service
Donald

-

Pocono Pines

,

PA

18350



technician seemed to know the system well, provided good service and answered all my questions
---
Service friendly
Valerie

-

Pocono Pines

,

PA

18350



My experience with Mike was very pleasant. I appreciated his call in the am to say he was on the way...Great that he was putting on his booties to avoid a mess. He checked air conditioner, all was well. Also gave time to check Rinnea water heater, tried different settings. He agreed that there are heating issues and he was going to follow up for a solution. Very pleasant young man.
---
Awesome and thorough service. Very respectful and had a "can do" attitude
Jon

-

Pocono Pines

,

PA

18350



Awesome
---
Very Happy With Service. Excellent technican
Don

-

Pocono Pines

,

PA

18350



Happy w service Also Erica was great squeezing me in for the service visit
---
Erica P.
Near

Firehouse Rd,

Pocono Pines

,

PA

18350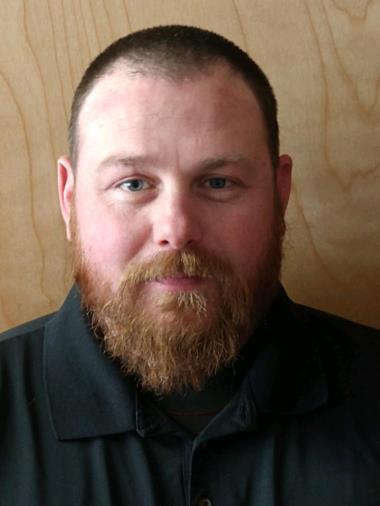 George p.
Cleaning Mitsubishi ductless system in pocono pines pa
Near

Burnt Shanty Rd,

Pocono Pines

,

PA

18350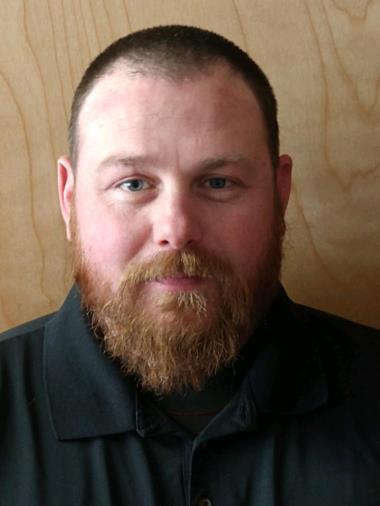 George p.
Cleaning Mitsubishi ductless system in pocono pines pa
Near

Gross Dr E,

Pocono Pines

,

PA

18350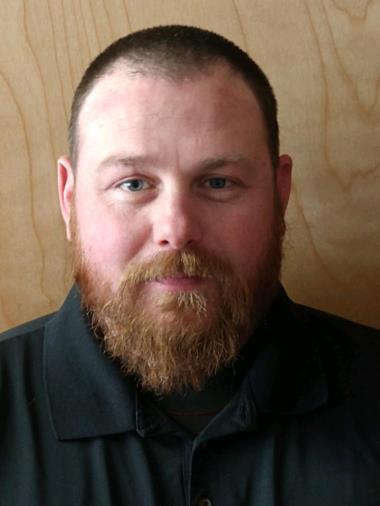 George p.
Cleaning lennox ductless system in pocono pines pa
Near

Redwood Terrace,

Pocono Pines

,

PA

18350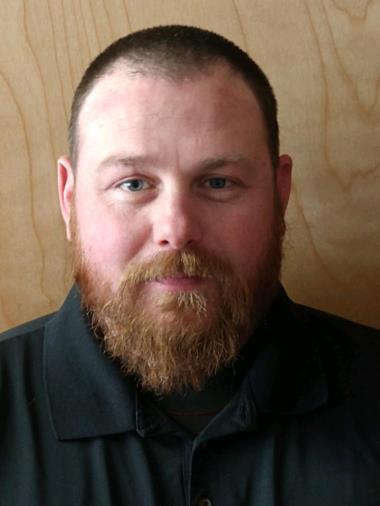 George p.
Cleaning Mitsubishi ductless system in pocono pines pa
Near

Beagle Ln,

Pocono Pines

,

PA

18350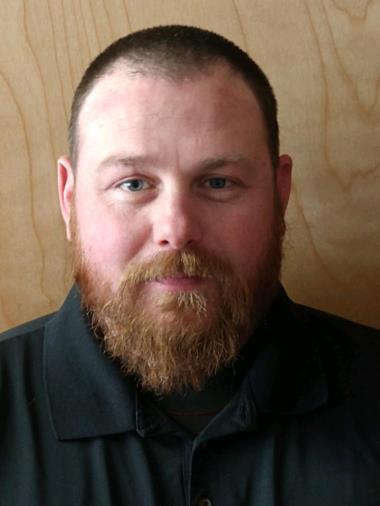 George p.
Cleaning gas furnace in pocono pines pa
Near

Crestview Ln,

Pocono Pines

,

PA

18350
Mark M.
Gas furnace maintenance in Pocono pines
Near

Bear Track Trail,

Pocono Pines

,

PA

18350