Airtemp Ductless Air Conditioner Install In Albrightsville, PA
The Devlin family of Albrightsville, PA found themselves dealing with a bit of a conundrum at the worst possible time. They learned that their air conditioner was no longer working, and it wasn't worth fixing because it was old, outdated, and in serious trouble.
Our clients had two options. They could suffer all summer long in the blistering Pennsylvania heat and sweat through their days and nights without an air conditioner. Or, they could hire a top-notch contractor like R. F. Ohl to recommend and install a brand-new air conditioner to improve the comfort levels in their home.
Since nobody in their right mind wants to spend their entire summer overheating in their sweltering home, the Devlin family decided to choose the second option. We completely understand their situation, and we were willing to do everything in our power to provide a comfortable living experience to this family once again.
We quickly sent expert technician Dean Knittle to provide a detailed in-home inspection. After looking at their current air conditioner, he agreed and determined that it was best to install a brand-new A/C unit in lieu of the old and broken system.
He recommended installing an Airtemp air-conditioning system. Not only did this model have the latest bells and whistles, it's also energy-efficient, and it would help the Devlin family save money on their energy expenses over the long term. Keep reading to explore more on this air conditioner replacement Albrightsville PA.
---
Problem:  The Devlin family no longer had a properly working air conditioner in their home. Their previous A/C unit was completely broken down and no longer functioned. It was old, and it definitely needed to be replaced.
Solution:  The homeowner contacted R. F. Ohl and requested an in-home consultation. HVAC technician Dean Knittle visited the premises. He recommended removing the old air conditioner and installing a new energy-efficient ductless Airtemp A/C unit as a more effective replacement.
---
Albrightsville AC Unit Replacement: Overview
The Devlin's knew that they had to pick a trustworthy HVAC specialist to help them during their time of need. They needed a company with an excellent reputation in the industry. They needed someone with great recommendations, phenomenal online reviews, and former happy customers willing to sing their praises.
In the end, the Devlin family ended up choosing R. F. Ohl for these very reasons.
Not only does our company have 38 years of experience in the HVAC industry, but we also have an A+ rating with the Better Business Bureau. It's important to mention that we are considered a Better Business Bureau Accredited Business. This means we meet all BBB accreditation standards and work diligently and in good faith to impress our customers above and beyond their expectations. As a recognized, reputable HVAC company, you can expect:
Properly trained and licensed technicians
True 24-hour service – you call, we go.
Lifetime Craftsmanship GUARANTEE
We honor our guarantees – no excuses.
Our technicians are drug tested & background-checked.
We have many technicians to service your system.
We carry many replacement parts on our vans.
We are clean and respectful in your home.
Great customer reviews – check us out online.
Installing An Airtemp Replacement AC Unit
At R.F. Ohl, we always choose the best for our customers. This is why we recommended that they upgrade to an Airtemp GXH36LSK4DL1 air conditioner because it's one of the best available right now.
Some of the main reasons why we chose Airtemp over the competition include:
Quality, Reliability, and Value – this means they go above and beyond to create high-quality products for each and every one of their customers. Their products remain reliable and they are backed up by a 10-year warranty. And they deliver value to their customers every step of the way.
Proven HVAC Technology – with nearly 100 years of experience in the air-conditioning industry, their parts and components are proven to be the latest and greatest in technology. They make reliable products that you can count on to get the job done and look good doing it.
Aesthetically Pleasing – they also create air-conditioners that look absolutely stunning when they are sitting outside next to your home. This isn't some major eyesore that looks ugly and lowers the value of your property. On the contrary, it looks attractive and raises the value of your property because it's such a highly efficient model.
Triple-Checked During Assembly – Airtemp air-conditioners are always triple-checked 100% of the time before they leave the factory. And during assembly, they are computer tested 100% of the time as well, which eliminates potential problems before these air-conditioners ever step foot out the door.
High-Quality Standards – they do everything in their power to surpass the highest standards of the American market. Each one of their products is built efficiently, effectively, and durably using sturdy appliance-grade cabinets and jackets. These durable designs are built to last for many years to come.
Airtemp Air Conditioner Airtemp GXH36LSK4DL1 Upgrade In Albrightsville Pennsylvania
The Airtemp LSK4DL1 ductless mini split system is the ideal choice for homeowners looking for an affordable air conditioner that blends into the background so you hardly even notice that it's there. It works diligently to cool your home during the hot summer months and performs quietly in the background so that you forget that it's even working hard to keep your home cool when the sun heats up the earth.
Our top specifications and favorite benefits include:
5-Year All Parts Limited Warranty – they provide their customers with a rock-solid warranty to cover and protect their valuable Airtemp investment. It's one of the best warranties in the HVAC business right now, but it requires timely registration to qualify.
7-Year Compressor Warranty – this is also one of the best warranties available because it covers the compressor for 7 years. If it were ever to break down during the first seven years, you'll receive a free replacement as long as the reason it broke falls under the purview of the warranty.
Intelligent Defrost – instead of having to call your HVAC specialist to receive additional maintenance, this unit has intelligent defrost built in. The unit monitors the coil on your behalf. When the frost builds up too much, it begins to automatically defrost it.
SEER Rating – one of our absolute favorite things about this ductless heat pump is the 16 SEER rating. This rating means that the air-conditioner is a highly efficient unit. Ultimately, the higher the SEER rating, the more efficient your air-conditioning unit will be. A 16 SEER-rated unit will save homeowners money every month on their overall energy expenses.
Quiet Operation – the last thing homeowners want is a loud and obnoxious air-conditioner rattling all night long while they're trying to sleep or watch TV. Thankfully, this model has a two-stage inverter rotary compressor and a variable speed fan. This keeps the noise levels extremely low and also helps to limit energy consumption, which is even better because it allows homeowners to save even more money.
Wireless Remote Control – this pre-package remote control allows homeowners to control their cooling and heating preferences directly at their fingertips. It also comes with a child lock function, which could prevent children or other adults from changing the temperature settings without your knowledge.
Are you ready to install a brand-new Airtemp ductless mini split system in your home too? Call R. F. Ohl immediately to get a free quote to meet your comfort needs.
Why Should You Replace Your Outdated Air Conditioner In Albrightsville?
It's important that Albrightsville R. F. Ohl customers realize the importance of replacing their air-conditioning system when it's no longer functioning properly or it's too outdated.
Even though A/C units are built to last for many years, they do not last forever. And like any other appliance, they absolutely have to be replaced from time to time.
Are you wondering when you should replace your air conditioner? Or are you wondering why you might need to replace your air conditioner now as opposed to later on in the future? Keep reading to discover the truth.
Air Conditioner Inefficiency
Depending on how old your AC unit is, it's more than likely costing you an arm and a leg to properly cool your home during the summer. An air-conditioner with a SEER rating of 13 or better will help to lower your energy expenses and makes cooling your home much more affordable.
In the case of the Devlin family, they chose to purchase a ductless mini split system with a 16 SEER rating. This is a standard efficiency unit, which means that it exceeds energy-efficient levels according to the standards set forth by the Department of Energy.
Constant HVAC Repairs
Aren't you getting sick and tired of paying an HVAC specialist to keep fixing your old and outdated air-conditioner? When an air-conditioner needs to be frequently repaired, homeowners will have to spend good money to replace parts in order to keep their system working.
After a while, replacing old air-conditioning parts becomes incredibly expensive. Combine this with the fact that older systems are always less efficient than newer systems, and homeowners really throw away their hard-earned money by paying top dollar on energy bills and spending their savings for new parts for their old and outdated AC.
Air Conditioner Age
On average, an HVAC system's lifespan can last anywhere from 15-20 years. This may seem like a good thing if your HVAC system is only 10 years old, but there is a definite downside that needs to be pointed out as well.
Believe it or not, as the air-conditioner ages and hits the 10-year mark, it's usually better to replace it altogether. Why? The air-conditioning unit will become much less efficient at this time, which leads to more expensive energy bills during the time of massive inflation, which can get incredibly expensive if you aren't careful.
Homeowners are better off switching to a new energy-efficient unit with the ENERGY STAR label probably displayed on the surface. Homeowners can save as much as 20% on their cooling and heating expenses after switching to an energy-efficient green model.
Do not hesitate to replace your old, outdated air-conditioner any longer. Call R. F. Ohl today to get a free quote for a brand-new ductless mini split replacement and installation.
Lower Your Energy Bills With An Air Temp AC Upgrade In Albrightsville, PA
It's never easy deciding the right time to replace an old and inefficient air-conditioner. Sometimes the problem is solved for us as it was for the Devlin family. Their air-conditioning unit suddenly died one day, and it no longer works at all. They had no choice but to contact R. F. Ohl to receive a free quote for their new Airtemp air-conditioning upgrade.
Call R.F. Ohl For Your Home Comfort Requirements
R.F. Ohl offers superior HVAC services in the Poconos and the Lehigh Valley, Pennsylvania. We have professionally certified and highly skilled technicians for all your heating and cooling service needs, including maintenance, replacements, repairs, indoor air quality solutions, installations, and more. All of our trained, experienced, and knowledgeable techs can service any HVAC make and model correctly.
Our company offers the most competitive HVAC service prices in the area. We can recommend the best HVAC replacement system that fits your home's needs and budget. All our services prioritize your comfort, energy efficiency, safety, indoor air quality, and more at all times. Book an appointment and call R.F. Ohl today for a free, in-home estimate.
Click here to contact us today or give us a call at (610) 377-1098 if you have any questions.
Check Out Our Reviews In Albrightsville PA:
Local Reviews
for Albrightsville, PA
R.F. Ohl
Rated
4.9
out of 5 stars based on
101
customer reviews
---
Great Service!
Laila

-

Albrightsville

,

PA

18210



Great service, Glenway and his partner left the house clean and explained everything he was doing and made sure I was aware of things. Highly recommend!
---
Excellent service
Reba

-

Albrightsville

,

PA

18210



---
George's service visit.
Paul

-

Albrightsville

,

PA

18210



George was friendly, polite and well informed about his work. He explained the functions he was performing and provided me with valuable information about my mini Split unit. He left the area around the unit much cleaner than it was. He also answered questions about an additional unit and recommended I speak to one of the company's agents about adding a unit. Thank you George for a job well done!
---
Efficient and knowledgeable
Fred

-

Albrightsville

,

PA

18210



---
Excellent service!
Elaine

-

Albrightsville

,

PA

18210



Two very nice and professional guys who did my annual service. Worked diligently. Detected mold in 2 heater units. Advised me well on remedy.
---
Great worker and a very pleasant representative of RF Oil
Lawrence

-

Albrightsville

,

PA

18210



Very knowledgeable
---
Very professional
Cindy

-

Albrightsville

,

PA

18210



Very professional and courteous
---
Excellent service!
KAG

-

Albrightsville

,

PA

18210



This is the second year George was here to do maintenance on my fireplace along with an issue with the thermostat. He is so personable and knows what he is doing. A very nice person and very respectable.
---
Great service
James

-

Albrightsville

,

PA

18210



George did a great job servicing our furnace and A/C unit. He took the time to explain what he was doing and reviewed items as he went along with the service.
---
Very professional and courteous
Sue R.

-

Albrightsville

,

PA

18210



Erica was very thorough and explained all our options and answered all our questions. We felt the price she quoted was very reasonable considering the work to be done.
---
Glenway K.
Ptu on systems
Near

Longfellow Cir,

Albrightsville

,

PA

18210
Glenway K.
Performing maintenance on gas fireplace, heat pump and wall heaters for homeowners in albrightsville pa
Near

Longfellow Cir,

Albrightsville

,

PA

18210
Glenway K.
Installing ductless system
Near

Parker Mew,

Albrightsville

,

PA

18210
Glenway K.
Service call for Lennox ductless
Near

Minisink Trail,

Albrightsville

,

PA

18210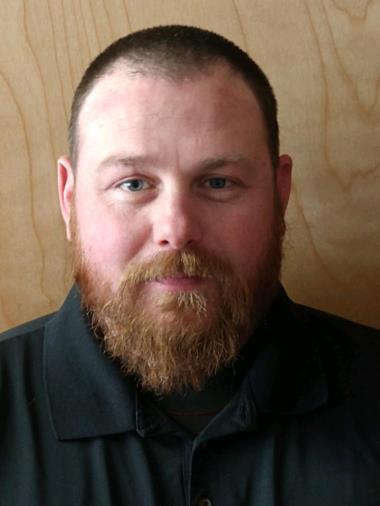 George p.
Cleaning lennox ductless system in albrightsville pa
Near

Stony Mountain Rd,

Albrightsville

,

PA

18210
Glenway K.
Near

Jonas Mountain Dr,

Albrightsville

,

PA

18210
Glenway K.
Cleaning air conditioning unit
Near

Hillyer Ln,

Albrightsville

,

PA

18210
Glenway K.
Performing ac maintenance
Near

Sekani Trail,

Albrightsville

,

PA

18210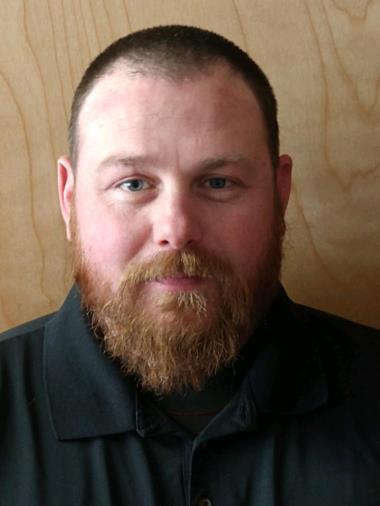 George p.
Cleaning bryant heat pump in albrightsville pa
Near

Towamensing Trail,

Albrightsville

,

PA

18210
Glenway K.
Performing air conditioning maintenance on a 4 zone Mitsubishi ductless system
Near

Stephenson Wy,

Albrightsville

,

PA

18210