AC Installation Whitehall PA: A Detailed Case Study
Summer in Whitehall, PA, without air conditioning, poses multifaceted challenges. With temperatures occasionally soaring into the upper 80s and lower 90s, the absence of cooling systems can lead to discomfort, hinder productivity, and disrupt sleep. Vulnerable groups like the elderly, children, and those with health conditions face heightened risks of heat-related issues. Elevated humidity further compounds problems, fostering indoor mold growth that exacerbates respiratory concerns. The implications extend beyond comfort, encompassing health and overall well-being during Lehighton's summer months.
The Weldon family, located in Whitehall, Pennsylvania, faced a significant problem as their old air conditioning system ceased functioning at the start of the summer season. Their home quickly became uncomfortably warm, prompting them to consult with R.F. Ohl, a local HVAC contractor.
We sent Andrey, a seasoned R.F. Ohl technician to inspect the Weldons' outdated air conditioning system. He found it to be beyond repair due to its age and level of damage. He advised the Weldons to replace their old unit with a new Lennox Air Conditioning Unit. This unit was recommended due to its superior energy efficiency, high performance, and reliable cooling capabilities – all crucial attributes given Whitehall's intense summer heat. Keep reading to explore this AC installation Whitehall PA.
---
Problem: The Weldon family, residing in Whitehall, PA, faced the challenge of a failing, outdated air conditioning system that stopped working just as the summer heat set in, transforming their home into an unbearable living environment. As the indoor temperatures soared, their once-comfortable home threatened to become a health hazard due to extreme heat.
Solution: We performed a central AC installation for the Weldon family. They decided to replace their old unit with a new, energy-efficient Lennox Air Conditioning system. They also opted to install a Reme air purifier and a Honeywell thermostat. This effective solution immediately restored their home's comfort, promising consistent, reliable cooling for the intense Pennsylvania summers.
---
HVAC Installation Whitehall PA
The Weldon family agreed with R.F. Ohl's recommendation. They had the Lennox Air Conditioner 13ACXN036-230 and CBA25UH-036-230 air handler installed, which proved to be an immediate and long-term solution to their issue. This newly-installed central air conditioning system not only offered instant relief from the summer heat but also promised consistent comfort for future seasons. 
Outside of this central air conditioning installation, they also installed a REME HALO® Whole Home In-Duct Air Purifier and a Honeywell T4 Pro Thermostat for a comfort system that better suited their needs. As a result of R.F. Ohl's expert advice and professional installation, the Weldon family now enjoys a pleasantly cool home environment, regardless of the outdoor temperature. They also can enjoy a more efficient home with better indoor air quality.
Dealing with an old HVAC unit?
Experience the R.F. Ohl Difference! Schedule your free in-home assessment today and discover unparalleled HVAC solutions. Call today for a free consultation.
Why Choose Lennox AC Units For Your Air Conditioning Installation In Whitehall, Pennsylvania?
As an experienced HVAC contractor, we frequently recommend Lennox central air conditioners due to a number of compelling reasons. Lennox units are known for their reliability and durability, ensuring customers get a long lifespan from their investment. The energy efficiency of these units is another strong selling point; Lennox air conditioners often exceed governmental standards for efficiency, which can result in significant savings on utility bills over the life of the unit.
In addition to reliability and efficiency, Lennox central air conditioners come with excellent warranties. This not only provides peace of mind for the customer, but also reflects the manufacturer's confidence in their products. Furthermore, Lennox offers a range of models to suit different needs and budgets, making it easier to find a unit that is the right fit for each unique situation.
Lastly, the performance of Lennox air conditioners is consistently high. They provide effective and steady cooling, making them an ideal choice for dealing with the high summer temperatures in areas like Whitehall, Pennsylvania. R.F. Ohl's recommendation of Lennox central air conditioners for a central air conditioning installation is based on these factors, and the goal of ensuring customer satisfaction with a quality, reliable product.
Opt for Excellence. Trust R.F. Ohl for efficient and affordable HVAC services. Call now to schedule a free consultation!
Lennox Air Conditioner 13ACXN036-230 – Advantages For Whitehall Homes
Efficient and Environmentally Conscious Home Cooling: Even during the most scorching summer periods, the 13ACXN036-230 functions optimally to heighten the comfort of your clients. When compared to older systems, this air conditioner substantially reduces monthly cooling expenses.
Enhanced Energy Efficiency: Achieves or surpasses a 13.00 SEER efficiency rating, translating to potential savings of hundreds of dollars annually compared to standard air conditioners. High-efficiency outdoor coil ensures exceptional heat transfer and minimal air resistance, promoting efficient operation.
Whisper-Quiet Performance: Operates as quietly as 76 dB, ensuring minimal disruption. Precision-balanced direct-drive outdoor fan reduces noise and enhances product longevity.
Enhanced Home Comfort: Reliable scroll compressor guarantees smooth, efficient, and dependable performance.
Commitment to the Environment: Utilizes environmentally friendly chlorine-free R-410A refrigerant in accordance with the EPA's strictest environmental standards.
Dependable Performance: Features a PermaGuard™ Cabinet, incorporating heavy-gauge, galvanized steel construction, a louver coil guard, baked-on powder finish, and a sturdy zinc-coated steel base to provide lasting defense against rust and corrosion.
Your Comfort, Our Priority. Dive into top-notch HVAC solutions with R.F. Ohl. Click the button below to book your free estimate!
Lennox CBA25UH-036 Air Handler
The air handler that we installed for the Weldon family is the Lennox CBA25UH-036 Air Handler, known for being cost-effective while delivering peak performance.
With Lennox Quantum™ Coil technology, the Lennox CBA25UH ensures protection against environmental wear and tear. It also provides:
Optional Instant Heat Boost – Provides an immediate surge of warmth, ensuring comfort when it's most needed.
Sound-Reduced Cabinet Design – Limits noise for a serene experience and minimizes condensation in high-humidity situations.
Durable Anti-Microbial Drain Pan – Prevents mold and mildew buildup, crafted from a composite that resists corrosion and rust.
Consistent Humidity Regulation – Ensures a healthier and consistently comfortable ambiance throughout the year.
Optimal Efficiency – The CBA25UH-036 operates seamlessly at high speeds, delivering top-tier comfort with minimal noise and energy usage.
REME HALO® Whole Home In-Duct Air Purifier In Whitehall, PA
Following the home AC installation of their new Lennox Air Conditioner, the Weldon family of Whitehall, PA, also considered enhancing their indoor air quality with the REME HALO® Whole Home In-Duct Air Purifier. Integrating this purifier with their freshly installed AC unit would offer them a synergized cooling and air purification solution. 
The REME HALO® employs advanced technology to drastically reduce airborne and surface contaminants like mold spores, viruses, bacteria, and odors. When combined with their new AC system, the entire home would benefit from uniformly distributed, purified air, ensuring optimal comfort in every room.
This would be particularly advantageous for any family members with allergies or respiratory sensitivities, as the purifier excels in reducing common allergens and airborne pathogens. Moreover, by neutralizing odors and volatile organic compounds (VOCs), the Weldon's living space would not only be cooled efficiently but also feel noticeably fresher and more invigorating. With both the new AC unit and the REME HALO®, the Weldons are set to enjoy a home environment that's as healthy as it is comfortable.
Elevate Your Comfort. Reach out to R.F. Ohl, the most trusted name in the Poconos and the Lehigh Valley. Get started today!
Honeywell T4 Pro Thermostat
The Weldon family took a comprehensive approach to elevate their home comfort. They upgraded to a high-performance Lennox AC unit for their home AC installation, complemented by the REME HALO® Whole Home In-Duct Air Purifier for improved indoor air quality. To fine-tune their living environment, they also opted for the Honeywell T4 Pro Thermostat. 
This advanced thermostat offers precise control, adapting to their daily routines while maximizing energy efficiency. With the REME HALO® enhancing air purity and the Lennox AC ensuring effective cooling, the Honeywell T4 Pro Thermostat adds the final touch, creating a harmonious blend of comfort, health, and convenience in the Weldons' home.
Ready for a Refresh? Let R.F. Ohl guide your HVAC journey. Secure your spot for a complimentary appointment today!
Whitehall Air Conditioning Installation FAQs
When Should I Consider Replacing My AC Unit?
If your AC unit is more than 10-15 years old, experiencing frequent breakdowns, or causing escalating energy bills, it might be time for a replacement. Newer units are often more energy-efficient and can offer improved cooling performance.
How Can My Central AC Installation Enhance Indoor Air Quality?
Upgrading to a new AC unit presents an opportunity to improve indoor air quality. Modern units come equipped with advanced filtration systems that effectively trap dust, pollen, allergens, and other airborne particles. Opting for models with air purifiers or HEPA filters can further elevate indoor air quality, making your home a healthier living environment.
What Benefits Do Energy-Efficient Thermostats Offer Alongside An Air Conditioner Replacement?
Energy-efficient thermostats complement AC replacement by optimizing cooling efficiency. These thermostats allow you to program temperature settings based on your schedule, preventing unnecessary energy consumption. Some models even learn your preferences over time, adapting to your comfort needs while conserving energy.
How Can I Tell If My Indoor Air Quality Is Compromised By My Cooling Unit?
Signs of compromised indoor air quality due to your AC unit might include recurring musty odors, exacerbated allergy symptoms, or visible accumulation of dust near vents. If you're observing these issues, consulting an HVAC professional can help identify potential problems and recommend solutions.
Can Energy-Efficient Thermostats Contribute To Both Cost Savings And Indoor Comfort?
Yes, energy-efficient thermostats offer a dual advantage of cost savings and enhanced comfort. By allowing precise control over temperature settings and reducing energy wastage during unoccupied hours, these thermostats can lead to reduced utility bills while maintaining a comfortable indoor environment. Combining them with a new AC unit and air quality enhancements can result in a comprehensive home comfort upgrade.
Turn to R.F. Ohl for Comprehensive HVAC Solutions
R.F. Ohl delivers top-tier HVAC solutions in the Poconos and the Lehigh Valley, Pennsylvania. Our team comprises certified professionals, adept in a range of heating and cooling tasks, including maintenance, upgrades, repairs, air quality enhancements, and installations. Our adept technicians are equipped to deliver exemplary service to all of our clientele.
We pride ourselves on offering the most affordable HVAC service rates in the region. Tailored to your home's specifications and budget, we can suggest the optimal HVAC system for replacement. Every service we provide is anchored in ensuring your comfort, energy efficiency, safety, and superior indoor air quality. Reach out to R.F. Ohl for a complimentary in-home assessment. Call now!
Click here to contact us today or give us a call at (610) 377-1098 if you have any questions.
Check Out Our Reviews In Whitehall PA:
Local Reviews
for Whitehall, PA
R.F. Ohl
Rated
4.9
out of 5 stars based on
8
customer reviews
---
Great and Friendly Service!
Esteban

-

Whitehall

,

PA

18052



Guys worked hard and quickly! Highly recommend!
---
Great and quick service
RobertaeRoberta

-

Whitehall

,

PA

18052



On Sunday 5/15 I call Ohl because my heat was running but nothing was coming out of my vents. Talked to Bobby and he came out and worked on the system and got it up and running. Can't thank him enough for his quick response and professional handling of my problem. Very nice gentleman. Great worker. He explained everything he did,
---
Bob was a great technician. Very courteous
Lauser

-

Whitehall

,

PA

18052



Bob was great. He answered all my questions and took the time to help me understand when he answered me. Did not rush me
---
Good service
Scott

-

Whitehall

,

PA

18052



Anthony did a great job. He was very professional and he was very detail oriented.
---
Great service!
Jerry

-

Whitehall

,

PA

18052



As always, great service, knowledgeable technician, and on time.
---
great service
Ron

-

Whitehall

,

PA

18052



AJ is a very knowledgeable technician. He did a great job repairing my boiler.
---
Great service by a courteous knowledgeable technician.Tecc
Ron

-

Whitehall

,

PA

18052



Tech was courteous and did a super job. Job was done much sooner than time I was told it would take. Job was quoted for two techs for a half day . Techs were completely done in one and one half hours. Techs did everything as expected. Too much time charged for job.
---
This was the best service call I have had .
Ronald

-

Whitehall

,

PA

18052



Prompt arrival and presented himself very professional. Explained what he was going to do before starting service call. Would be nice to have this gentleman for all my service calls.
---
Erica P.
Near

Front St,

Whitehall

,

PA

18052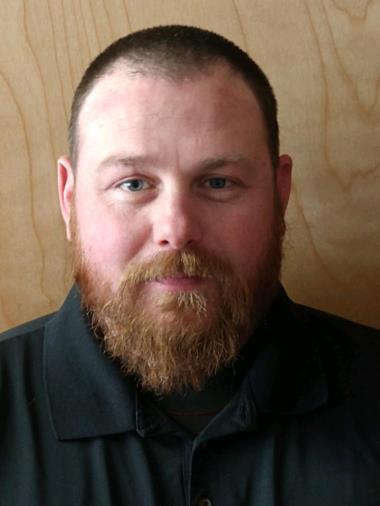 George p.
Cleaning ac system in Whitehall pa
Near

Mechanicsville Rd,

Whitehall

,

PA

18052
Glenway K.
Installed in oil boiler for home owner
Near

Jefferson St,

Whitehall

,

PA

18052
Mark M.
AC maintenance and repair in Whitehall
Near

Stone Terrace Dr,

Whitehall

,

PA

18052
Bobby B.
Air conditioning repair
Near

Mechanicsville Rd,

Whitehall

,

PA

18052
Bobby B.
Air conditioning repair
Near

Mechanicsville Rd,

Whitehall

,

PA

18052
Bobby B.
Air conditioning repair
Near

Mechanicsville Rd,

Whitehall

,

PA

18052
Bobby B.
Air conditioning repair
Near

Mechanicsville Rd,

Whitehall

,

PA

18052